Regular price
Sale price
$11.99 USD
Unit price
per
Sale
Sold out
Vitamin D3 10,000 IU
Vitamin D3 is known to help regulate the amount of calcium and phosphate in the body. These nutrients are needed to keep bones, teeth, and muscles healthy.
Studies have shown that people with a Vitamin D deficiency could have a higher risk of infection. Studies have also shown that Vitamin D supplements may reduce the risk for infection.
a key player in maintaining overall health and fortifying your body's natural defenses. Vitamin D3 is renowned for its role in regulating the levels of calcium and phosphate in the body, two vital nutrients that contribute to the health and strength of bones, teeth, and muscles. By ensuring these essential nutrients are maintained at optimal levels, our Vitamin D3 supplement plays a crucial part in preserving your body's structural integrity and muscular function.
Yet, the benefits of Vitamin D3 extend beyond skeletal health. Recent studies have shed light on its significant role in immune function. Individuals deficient in Vitamin D may face an increased risk of infection, making this supplement all the more critical for those seeking to bolster their immune system. It's not merely a preventive measure, but a proactive step towards maintaining your health.
Moreover, research suggests that Vitamin D supplements may reduce the risk of infection. This is particularly relevant in today's world, where maintaining strong immunity is paramount. Our Vitamin D3 supplement is designed to provide this crucial vitamin in a convenient and efficient form, allowing your body to absorb and utilize it effectively.
Experience the multifaceted benefits of our Vitamin D3 supplement. It's more than just a supplement; it's a commitment to your health, helping you build strength from within and equipping your body with the tools it needs to protect itself.
Share
View full details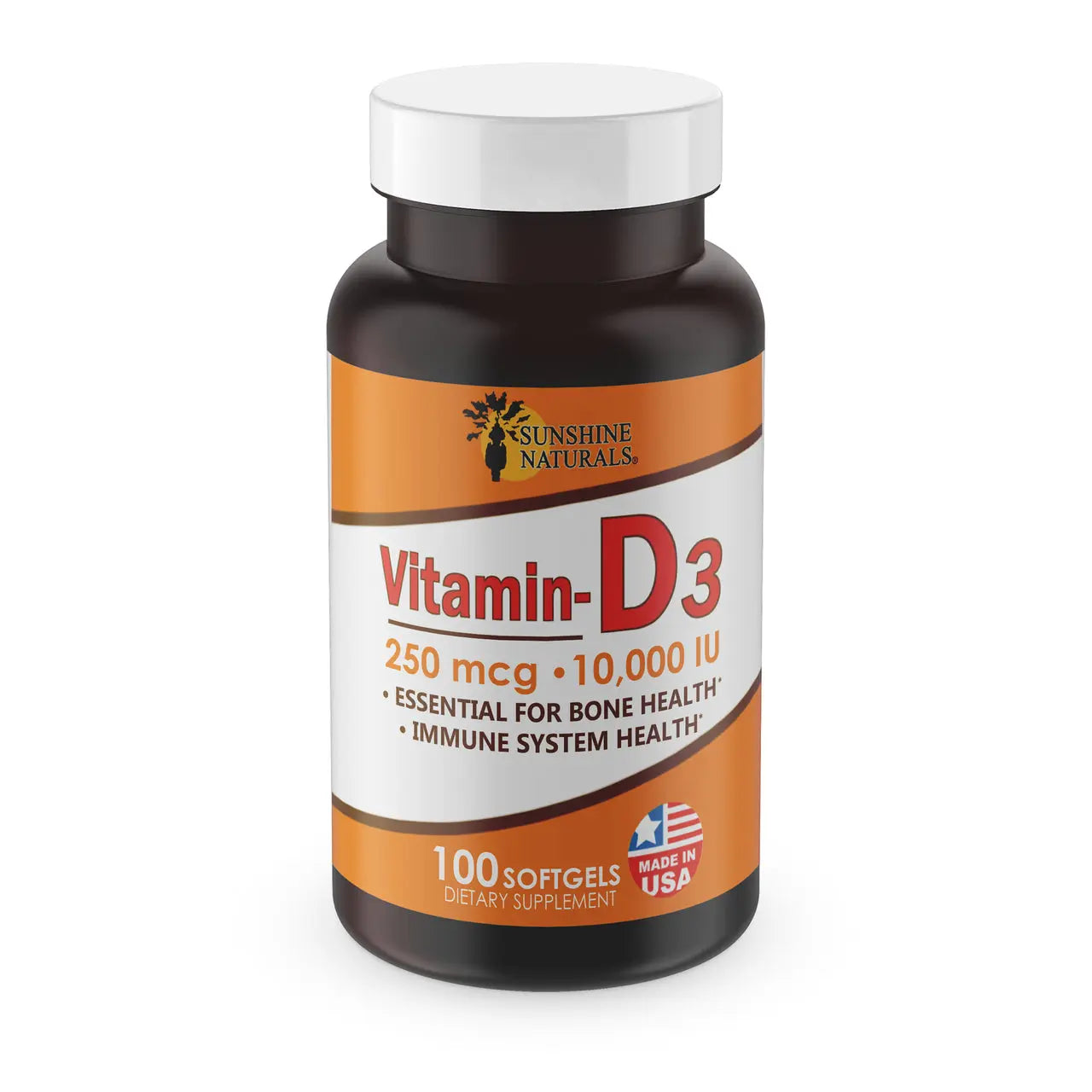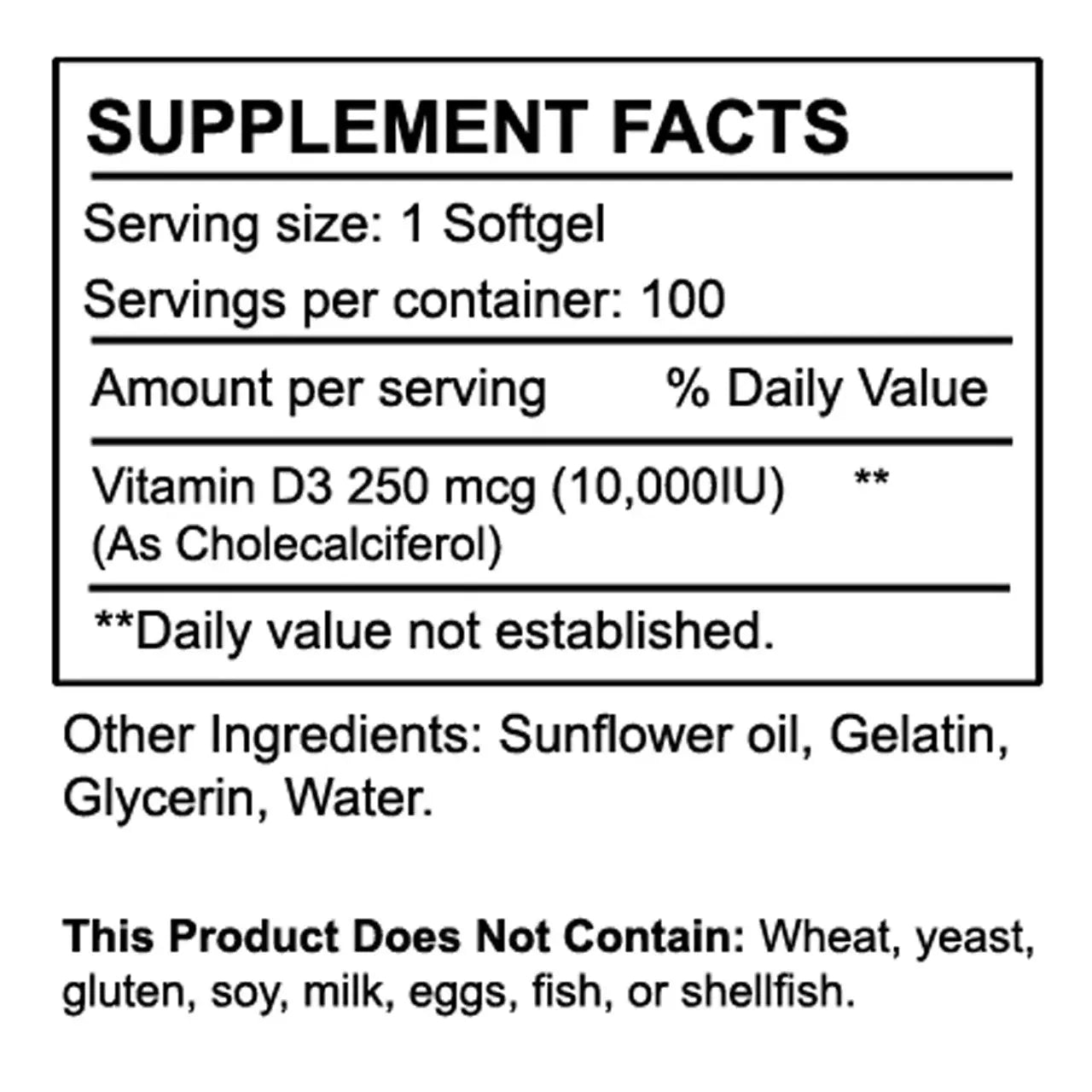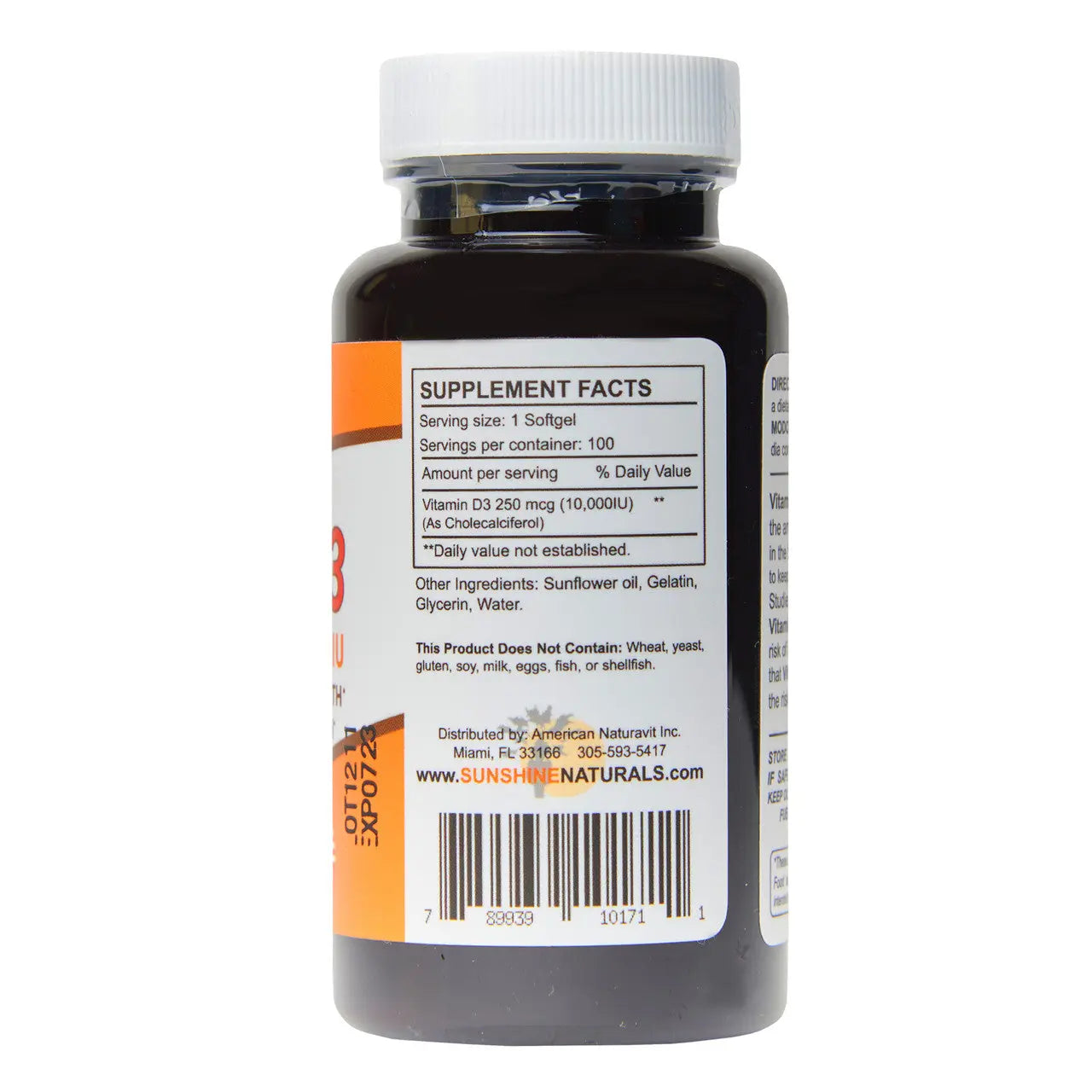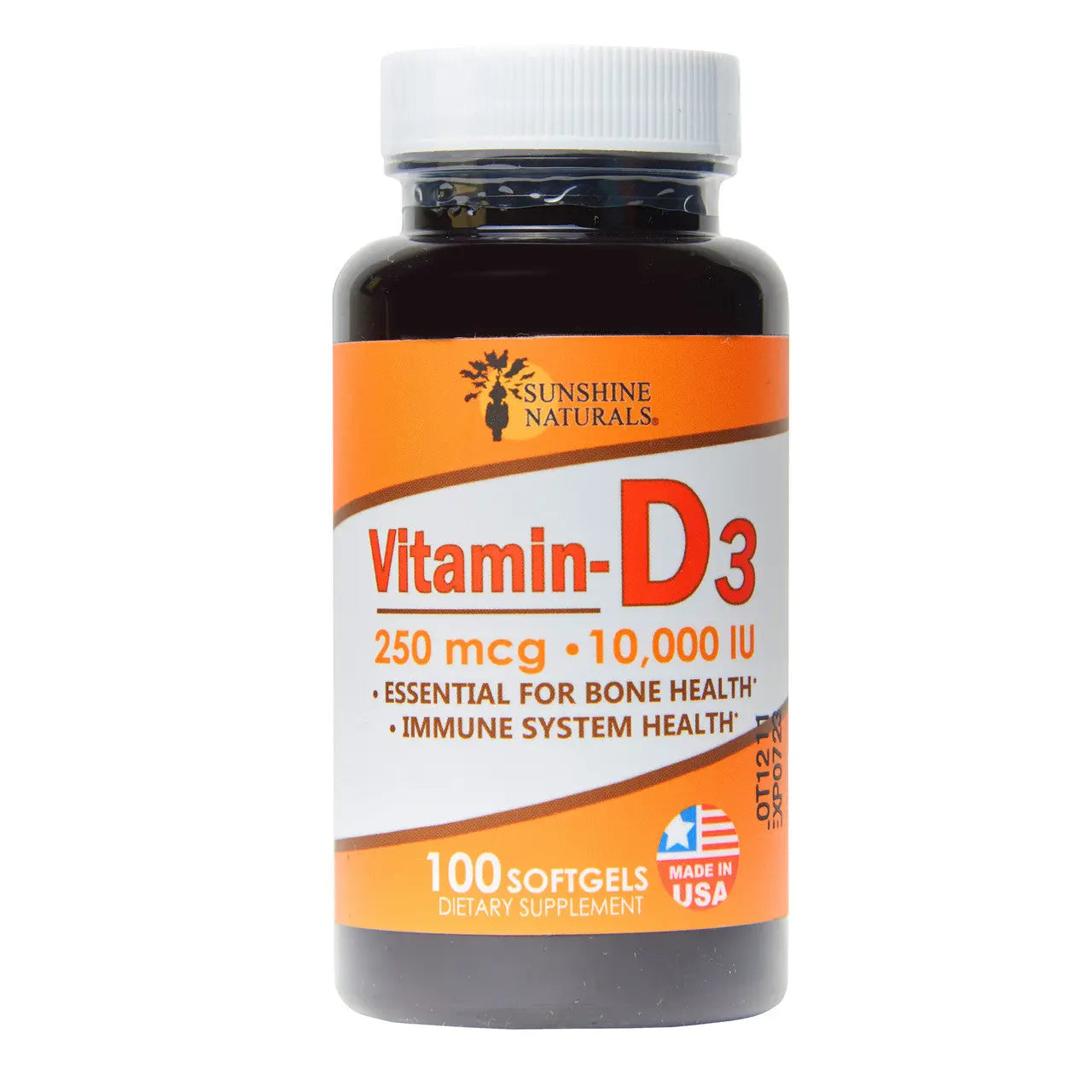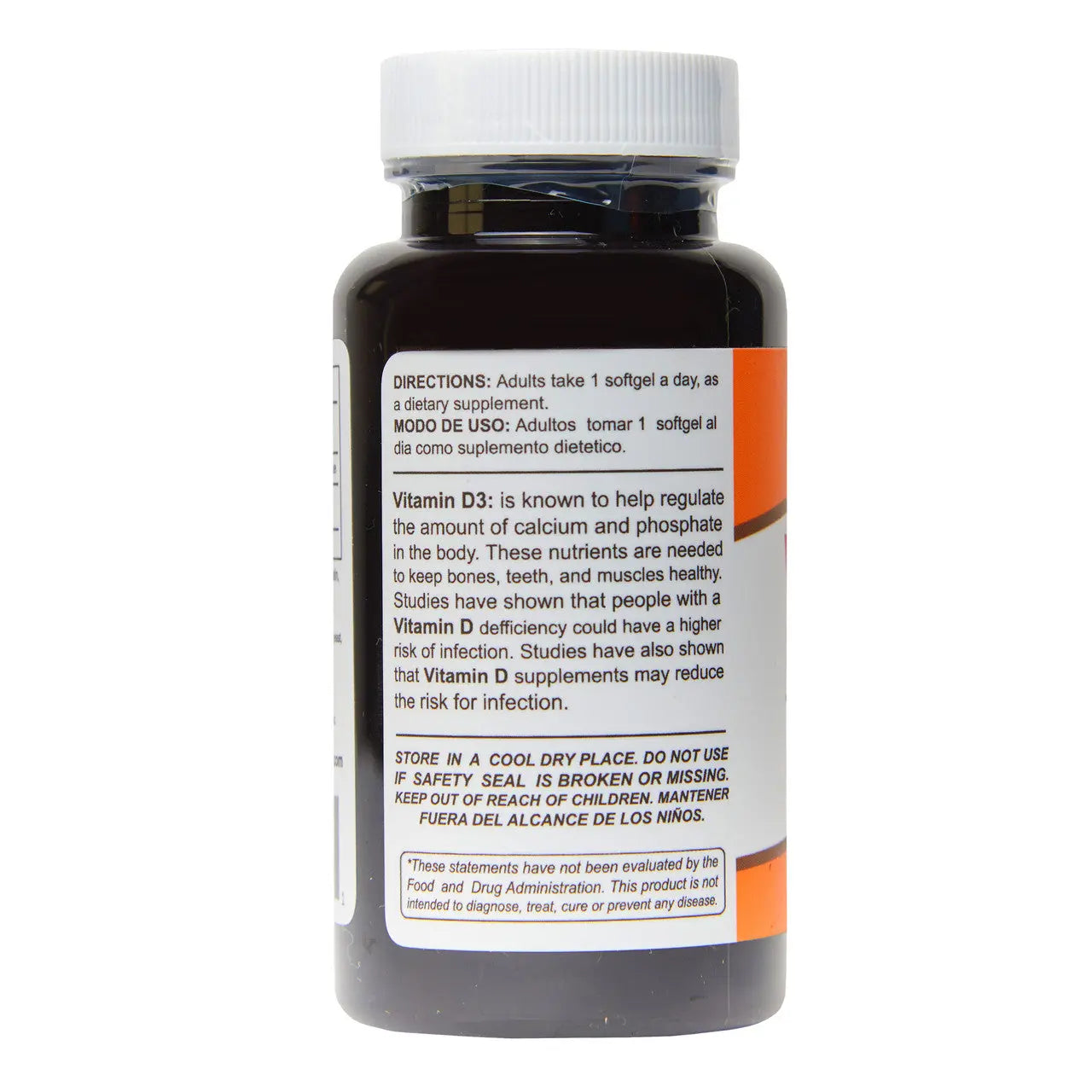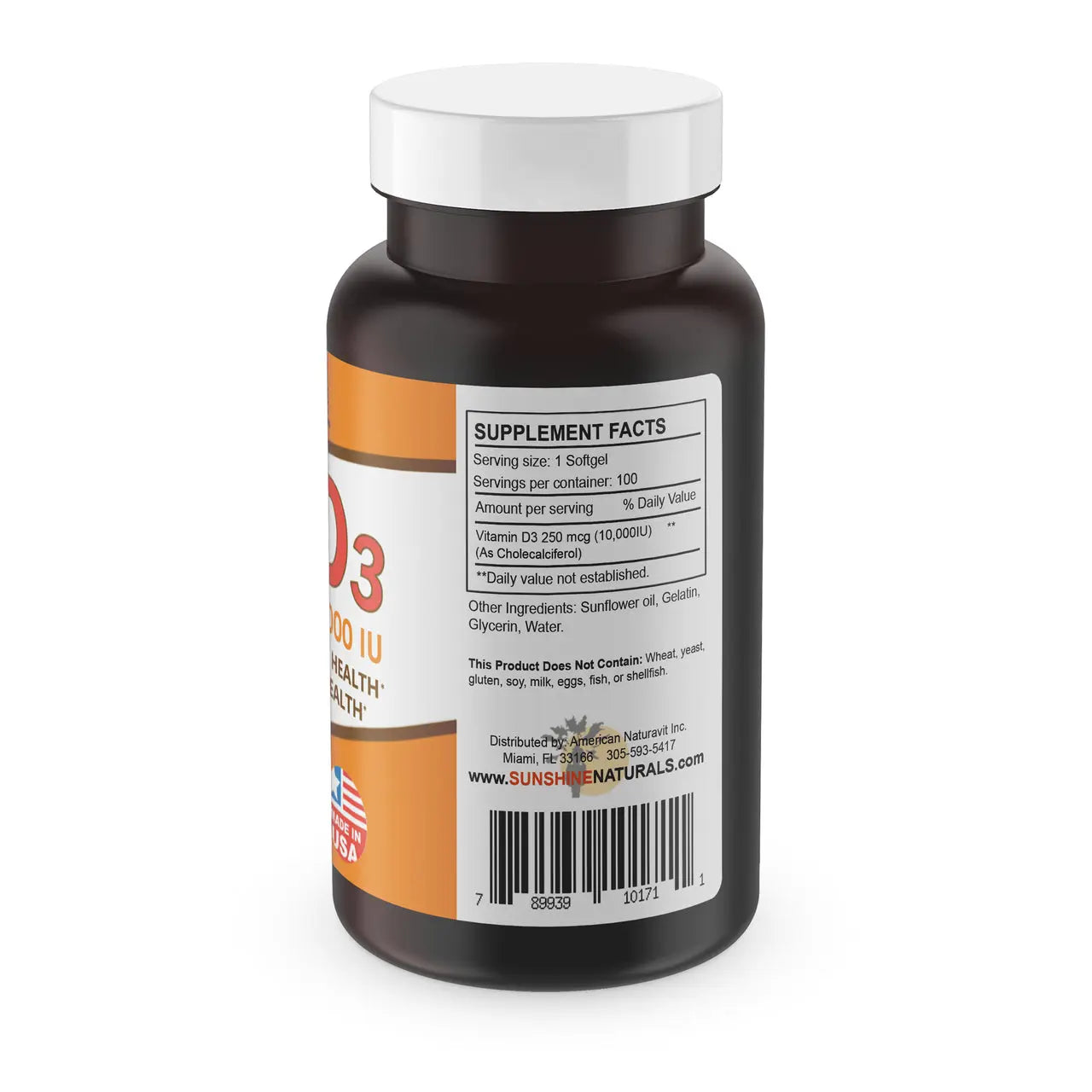 FREE SHIPPING on orders over $25 USD.

All orders over $25 qualify for FREE SHIPPING to a US address.

Use code SUNSHINE at checkout.

Hassle-Free 30 Day Returns

Returns are accepted within 30 days of the order ship date.