Regular price
Sale price
$10.99 USD
Unit price
per
Sale
Sold out
Piña-Plus (Bromelain) 100 Capsules
Known as pineapple digestive enzymes, Bromelain is a highly beneficial supplement derived from the stem and fruit of the pineapple plant. Rich in proteolytic enzymes, Bromelain has been recognized for its powerful role in supporting a healthy inflammation response in the body. But it doesn't stop there. This compound is also believed to aid in digestion, specifically in breaking down proteins, thereby promoting better nutrient absorption and supporting overall digestive health. In addition, studies suggest that Bromelain may help to promote a healthy immune response, offering a natural boost to the body's defenses. Furthermore, some research has linked Bromelain to improved respiratory health, potentially offering support for those suffering from sinus and nasal discomfort. By incorporating Bromelain into your daily routine, you are not only helping to manage inflammation but also providing your body with a potent supporter of digestive, immune, and respiratory health. Experience the benefits of this pineapple-derived marvel for yourself!
Piña-Plus (Bromelaina): también conocida como las enzimas digestivas de la piña, es una ayuda para una respuesta inflamatoria saludable.*
Conocida como enzimas digestivas de la piña, la bromelaína es un suplemento altamente beneficioso derivado del tallo y el fruto de la planta de la piña. Rica en enzimas proteolíticas, la Bromelina ha sido reconocida por su poderoso papel en el apoyo de una respuesta inflamatoria saludable en el cuerpo. Pero no se detiene ahí. También se cree que este compuesto ayuda a la digestión, concretamente a descomponer las proteínas, lo que favorece una mejor absorción de los nutrientes y contribuye a la salud digestiva en general. Además, los estudios sugieren que la bromelaína puede ayudar a promover una respuesta inmune saludable, ofreciendo un impulso natural a las defensas del organismo. Además, algunas investigaciones han relacionado la bromelaína con la mejora de la salud respiratoria, lo que podría ayudar a quienes sufren de sinusitis y molestias nasales. Al incorporar la bromelaína a su rutina diaria, no sólo ayuda a controlar la inflamación, sino que también proporciona a su cuerpo un potente apoyo para la salud digestiva, inmunológica y respiratoria. Compruebe usted mismo los beneficios de esta maravilla derivada de la piña. 
Share
View full details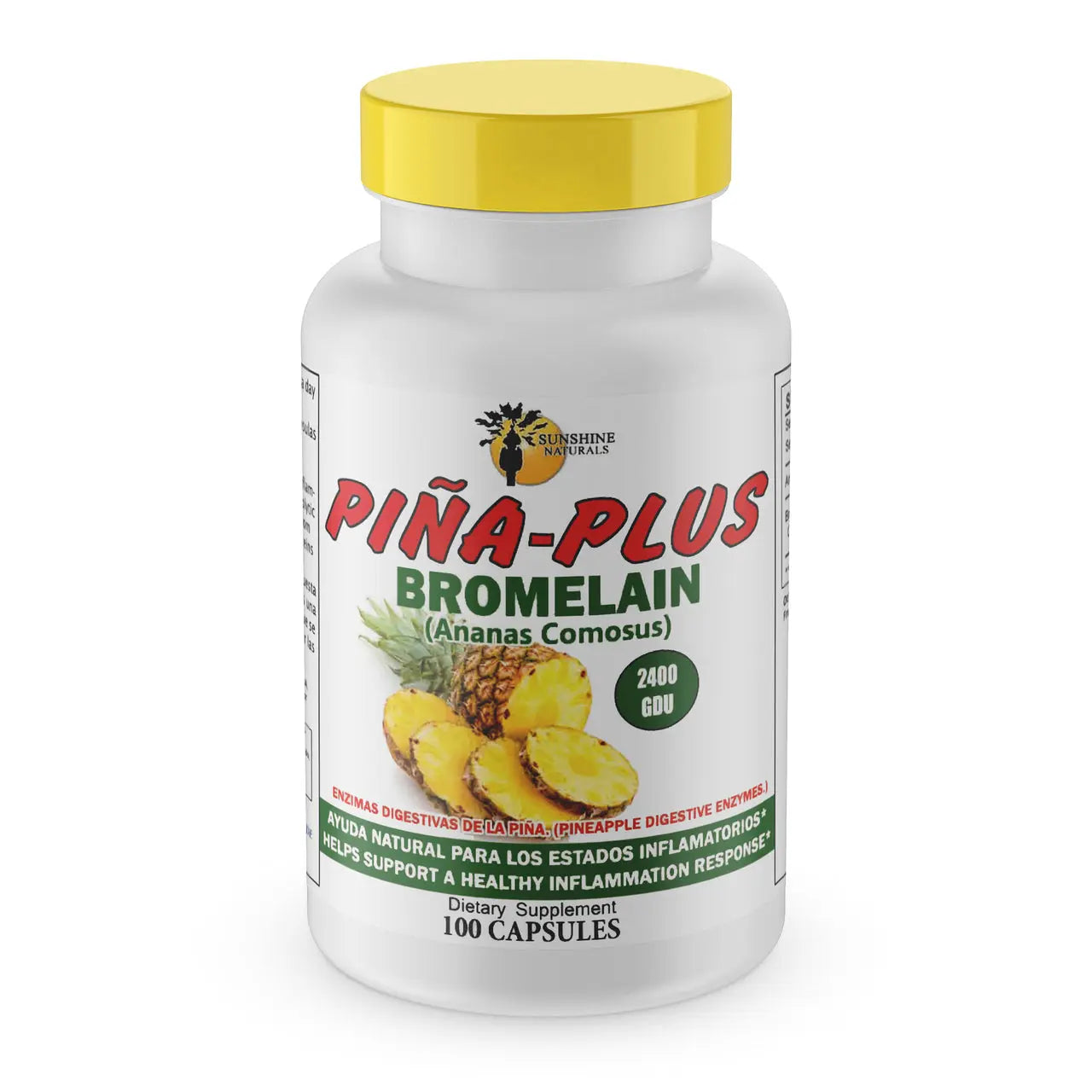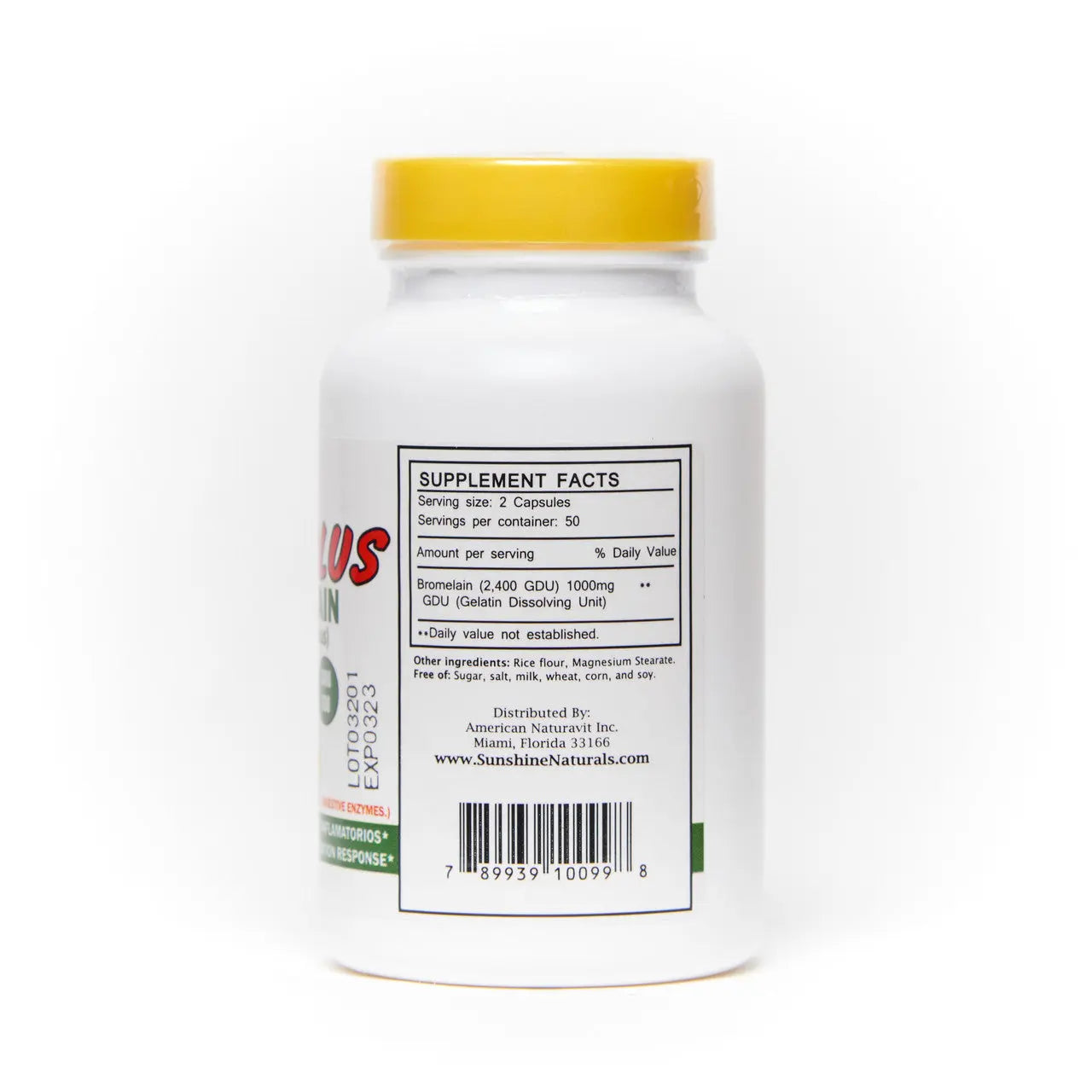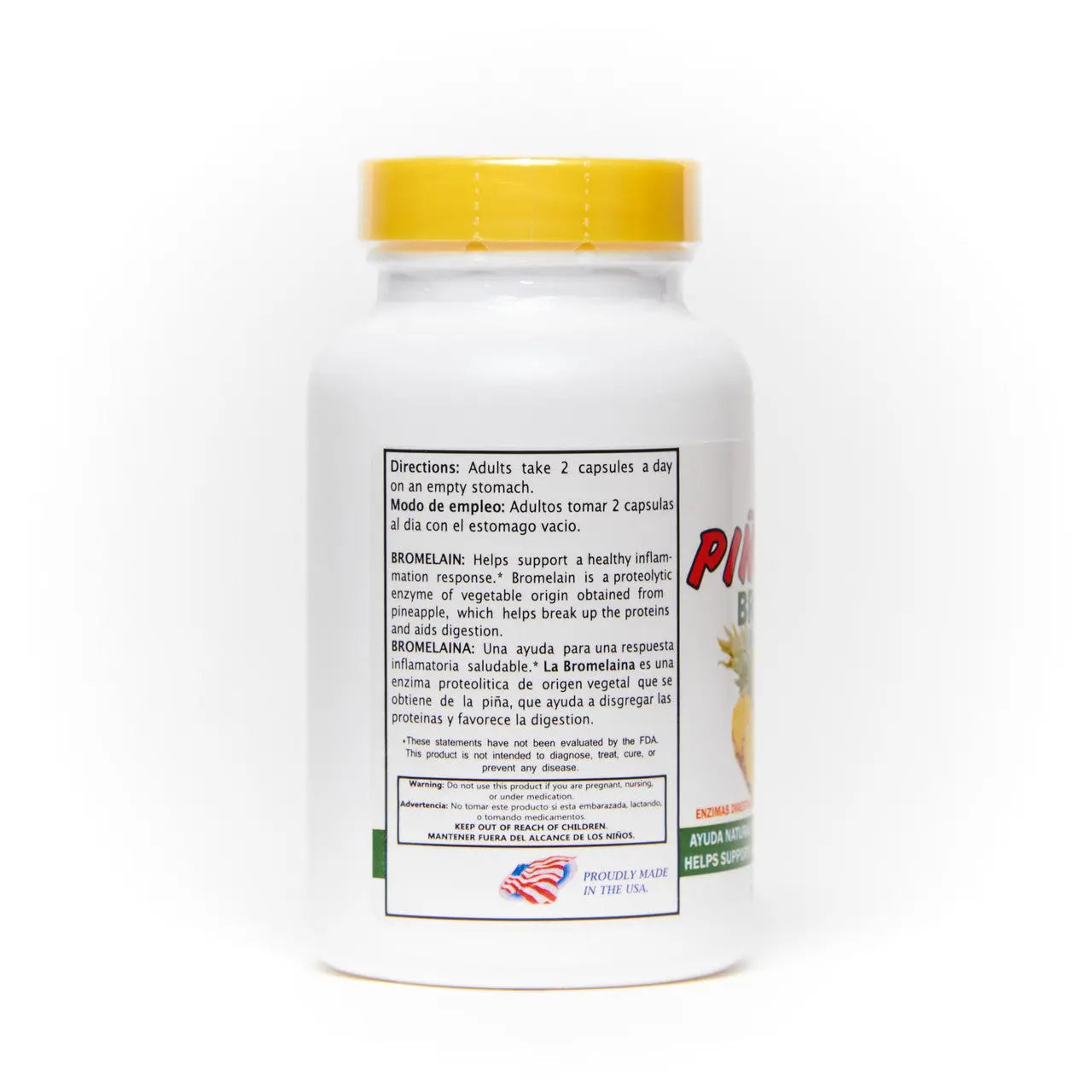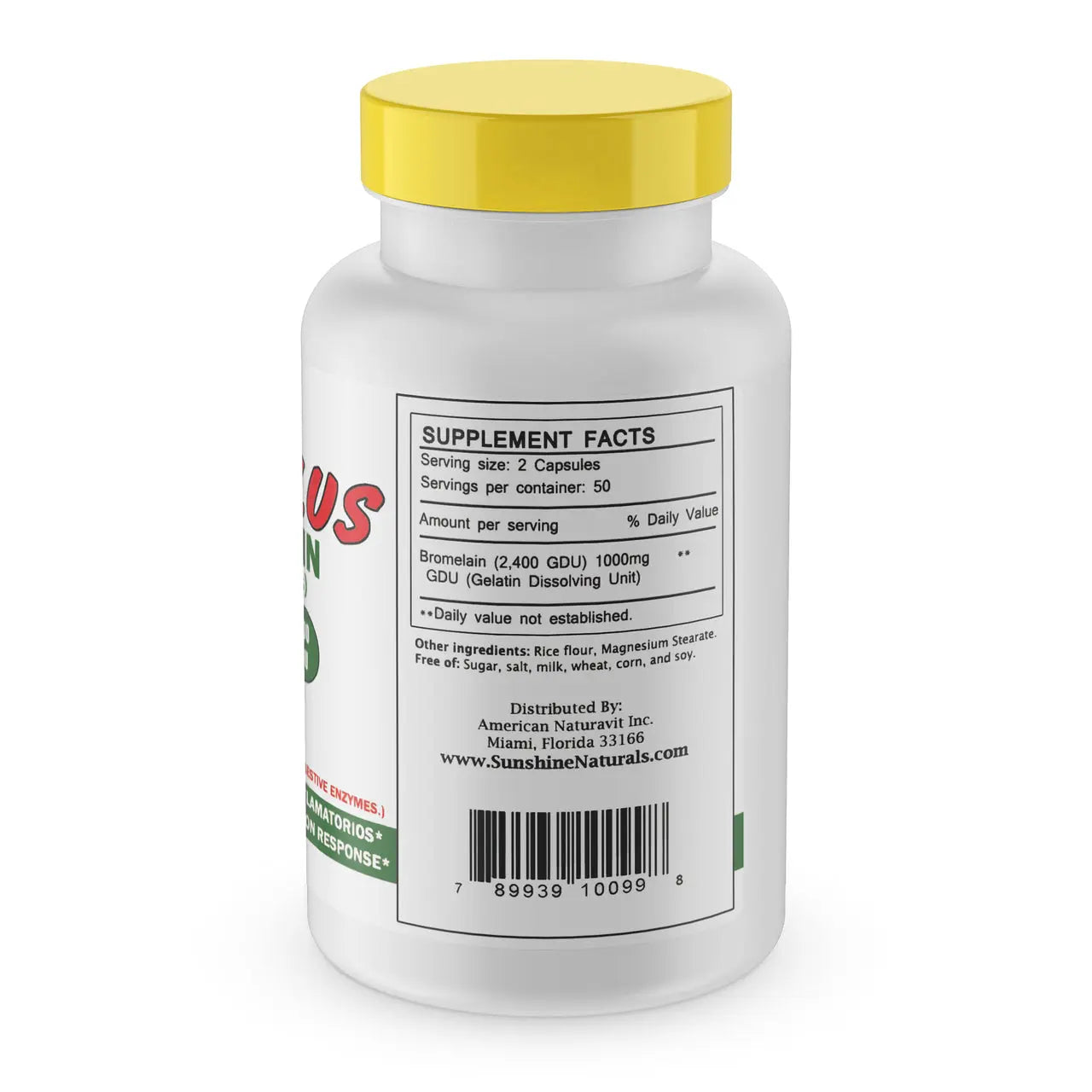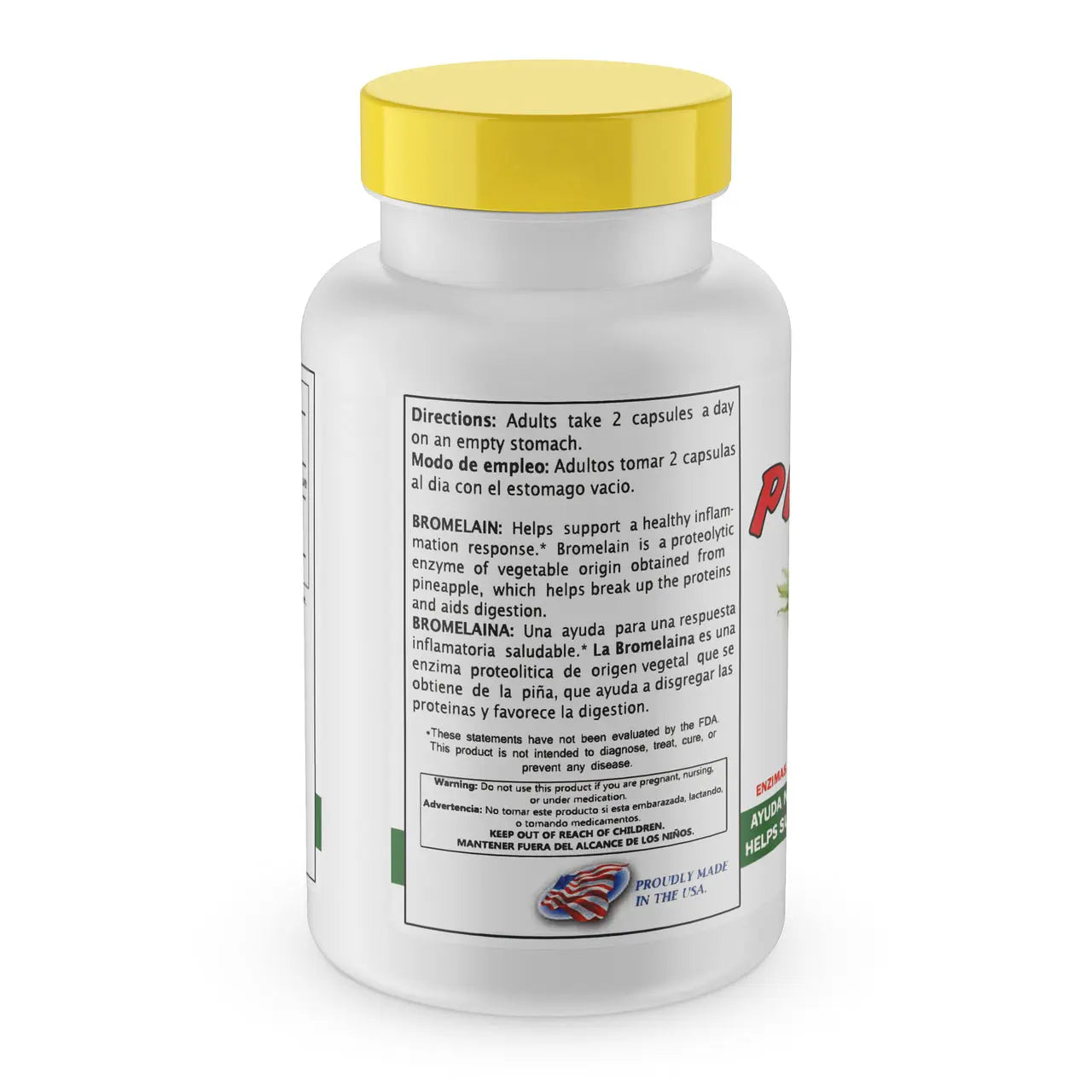 FREE SHIPPING on orders over $25 USD.

All orders over $25 qualify for FREE SHIPPING to a US address.

Use code SUNSHINE at checkout.

Hassle-Free 30 Day Returns

Returns are accepted within 30 days of the order ship date.