Regular price
Sale price
$10.99 USD
Unit price
per
Sale
Sold out
NUTRITIV-TEN Is a delicious, tasty and nutritiously complete food in  powder form for the whole family. One serving of  NUTRITIV-TEN mixed with Vit D Whole Milk , provides 40% of the US daily requirement for Protein, and 25% or more of the US daily requirements for most Vitamins and Minerals.
NUTRITIV-TEN  is recommended for those suffering from malnutrition and other conditions that require extra nutrition.
NUTRITIV-TEN . Es un alimento en polvo delicioso, completo y nutritivo, para toda la familia. Una dosis de las indicadas mezclada con Leche completa con Vit D, aporta el 40 % de los requerimientos diarios de los Estados Unidos para Proteinas, asi como el 25 % o mas de los requerimientos diarios de los Estados Unidos para la mayoria de las Vitaminas y Minerales.
NUTRITIV-TEN se recomienda para quienes padecen de mala nutricion o cualquier otra condicion que requiera una nutricion adicional a su dieta diaria.
Share
View full details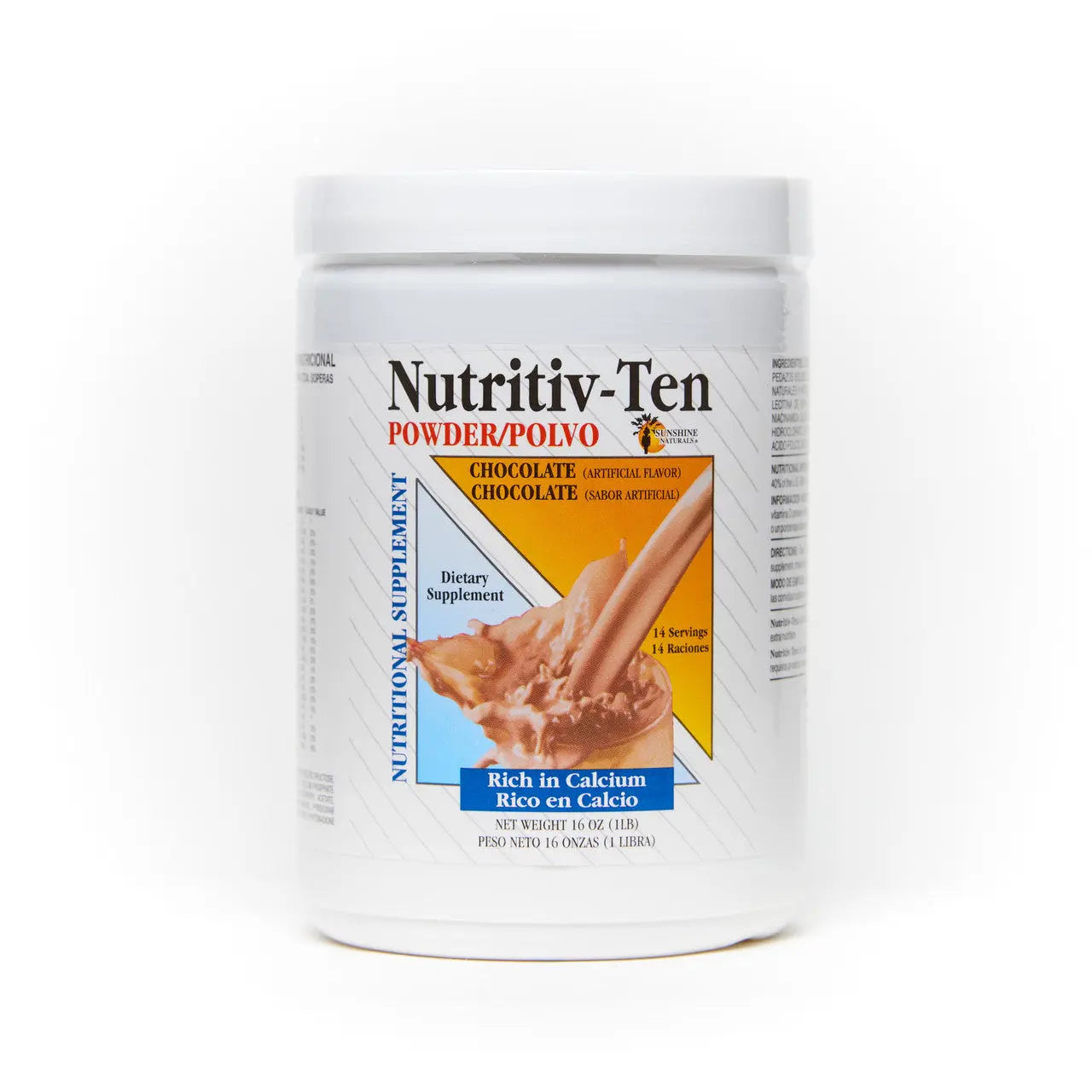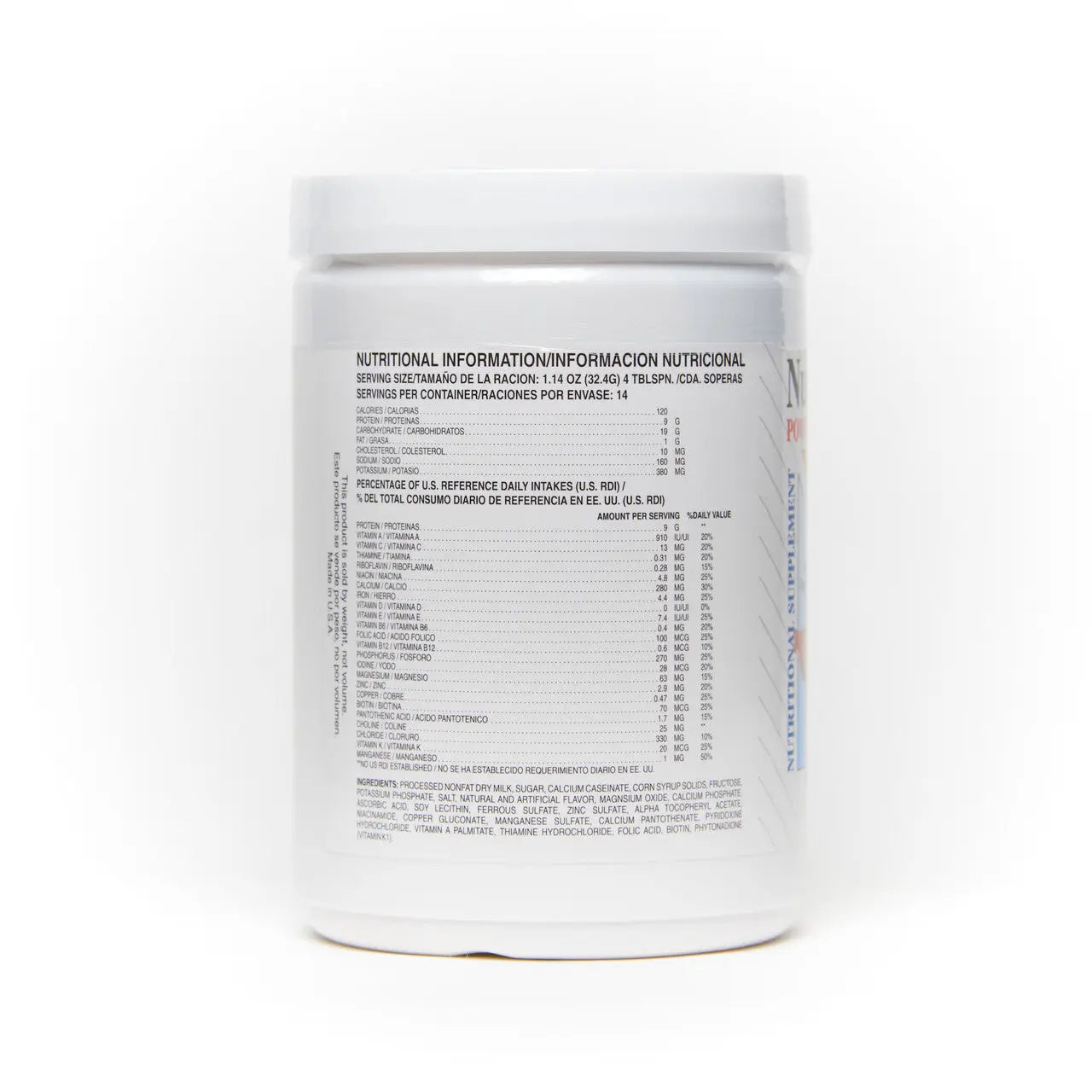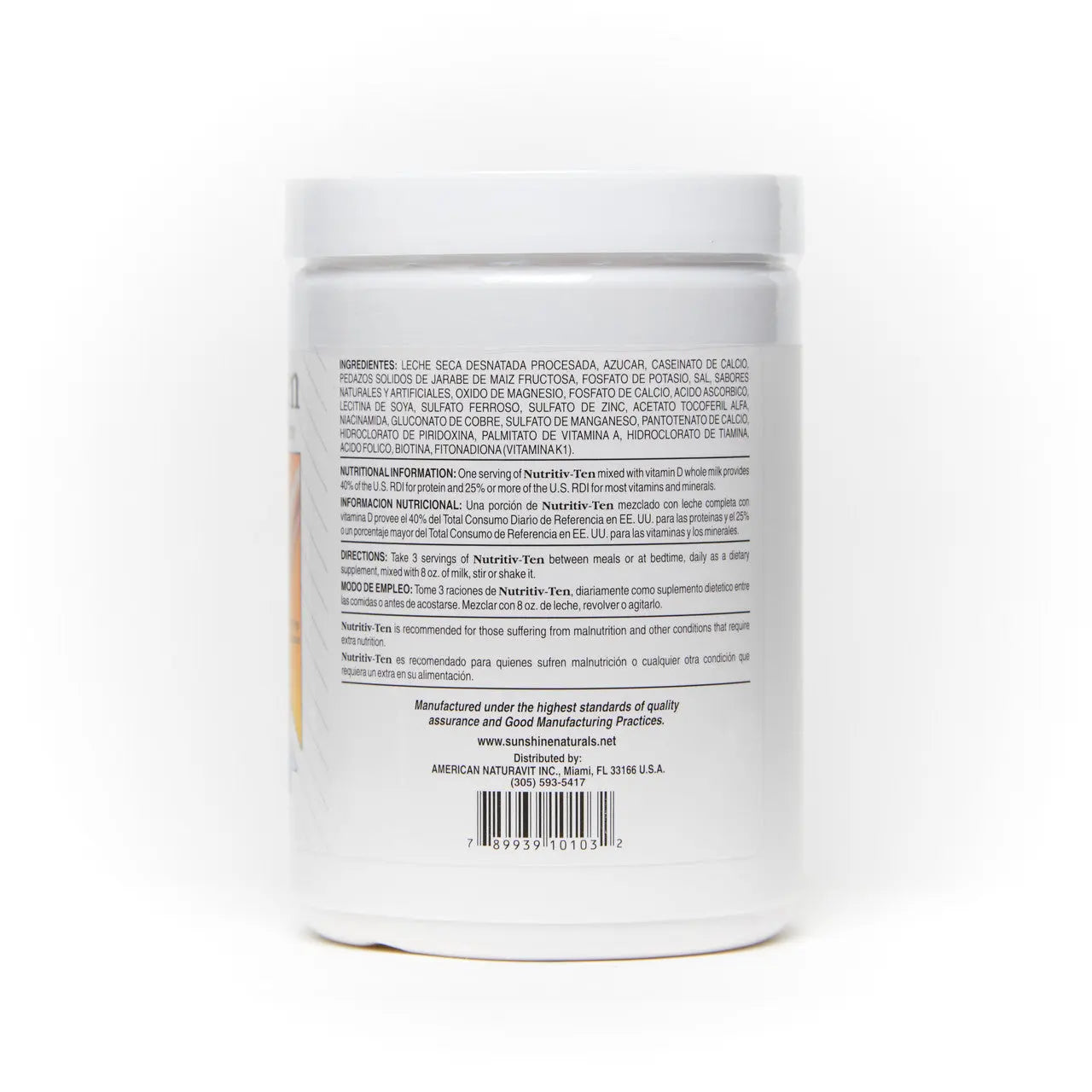 FREE SHIPPING on orders over $25 USD.

All orders over $25 qualify for FREE SHIPPING to a US address.

Use code SUNSHINE at checkout.

Hassle-Free 30 Day Returns

Returns are accepted within 30 days of the order ship date.