Regular price
Sale price
$12.99 USD
Unit price
per
Sale
Sold out
Complete Vitamin Complex
Vitamin A, C, D, K, B1, B2, B6, B12, Biotin, Calcium, Iron, Phosphorus, Iodine, Magnesium, Zinc, Selenium, Copper, Manganese, Chromium, Molybdenum, Chloride, Potassium, Boron, Nickel, Silicon, Tin, Vanadium - these elements represent an essential symphony of nutrients that our body needs to function optimally. Each one has a unique role in our health.
Vitamins A, C, D, and K are known as fat-soluble vitamins, playing various roles such as maintaining healthy vision, supporting the immune system, aiding in bone health, and assisting in blood coagulation, respectively. B-vitamins, including B1, B2, B6, B12, and Biotin, are essential for energy production, DNA repair, and the metabolism of fats, proteins, and carbohydrates.
Minerals like Calcium, Iron, and Phosphorus are known for their roles in bone health, oxygen transportation, and energy production. Iodine is crucial for thyroid function, while Magnesium and Zinc are involved in numerous biochemical reactions in the body. Selenium, Copper, Manganese, and Chromium are trace minerals that, despite being required only in small amounts, play significant roles in antioxidant defense, iron metabolism, bone development, and glucose metabolism.
The list continues with Molybdenum, Chloride, Potassium, Boron, Nickel, Silicon, Tin, and Vanadium. These elements, often overlooked, contribute to various functions such as maintaining fluid balance, nerve transmission, bone health, and even roles in the metabolic process.
In conclusion, these vitamins and minerals are all essential to balance your diet and contribute to overall health. Each one complements the other, creating a harmonious interplay of nutrients in our bodies. Ensure to incorporate a diverse range of foods in your diet to meet the recommended daily intake of these essential vitamins and minerals.
Vitamina A, C, D, K, B1, B2, B6, B12, Biotina, Calcio, Hierro, Fósforo, Yodo, Magnesio, Zinc, Selenio, Cobre, Manganeso, Cromo, Molibdeno, Cloruro, Potasio, Boro, Níquel, Silicio, Estaño, Vanadio: estos elementos representan una sinfonía esencial de nutrientes que nuestro organismo necesita para funcionar de forma óptima. Cada uno de ellos desempeña un papel único en nuestra salud. Las vitaminas A, C, D y K se conocen como vitaminas liposolubles y desempeñan diversas funciones, como mantener una visión sana, reforzar el sistema inmunitario, contribuir a la salud ósea y ayudar a la coagulación de la sangre, respectivamente. Las vitaminas B, como B1, B2, B6, B12 y biotina, son esenciales para la producción de energía, la reparación del ADN y el metabolismo de grasas, proteínas e hidratos de carbono. Minerales como el calcio, el hierro y el fósforo son conocidos por su papel en la salud ósea, el transporte de oxígeno y la producción de energía. El yodo es crucial para la función tiroidea, mientras que el magnesio y el zinc intervienen en numerosas reacciones bioquímicas del organismo. El selenio, el cobre, el manganeso y el cromo son oligoelementos que, a pesar de ser necesarios en pequeñas cantidades, desempeñan un papel importante en la defensa antioxidante, el metabolismo del hierro, el desarrollo óseo y el metabolismo de la glucosa. La lista continúa con el molibdeno, el cloruro, el potasio, el boro, el níquel, el silicio, el estaño y el vanadio. Estos elementos, que a menudo se pasan por alto, contribuyen a diversas funciones como el mantenimiento del equilibrio de líquidos, la transmisión nerviosa, la salud ósea e incluso intervienen en el proceso metabólico. En conclusión, todas estas vitaminas y minerales son esenciales para equilibrar la dieta y contribuir a la salud en general. Cada uno complementa al otro, creando una interacción armoniosa de nutrientes en nuestro organismo. Asegúrese de incorporar a su dieta una gama variada de alimentos para satisfacer la ingesta diaria recomendada de estas vitaminas y minerales esenciales.
Share
View full details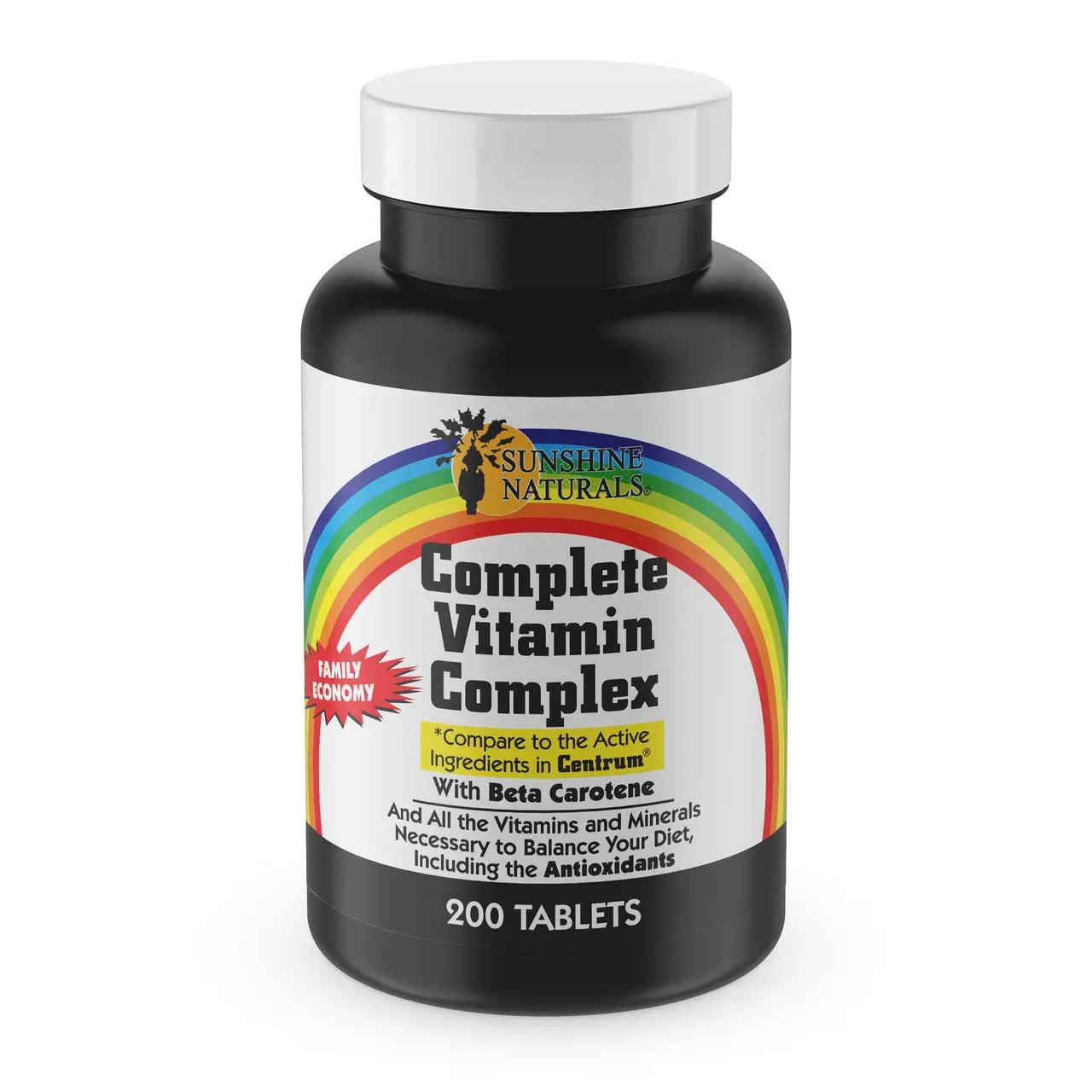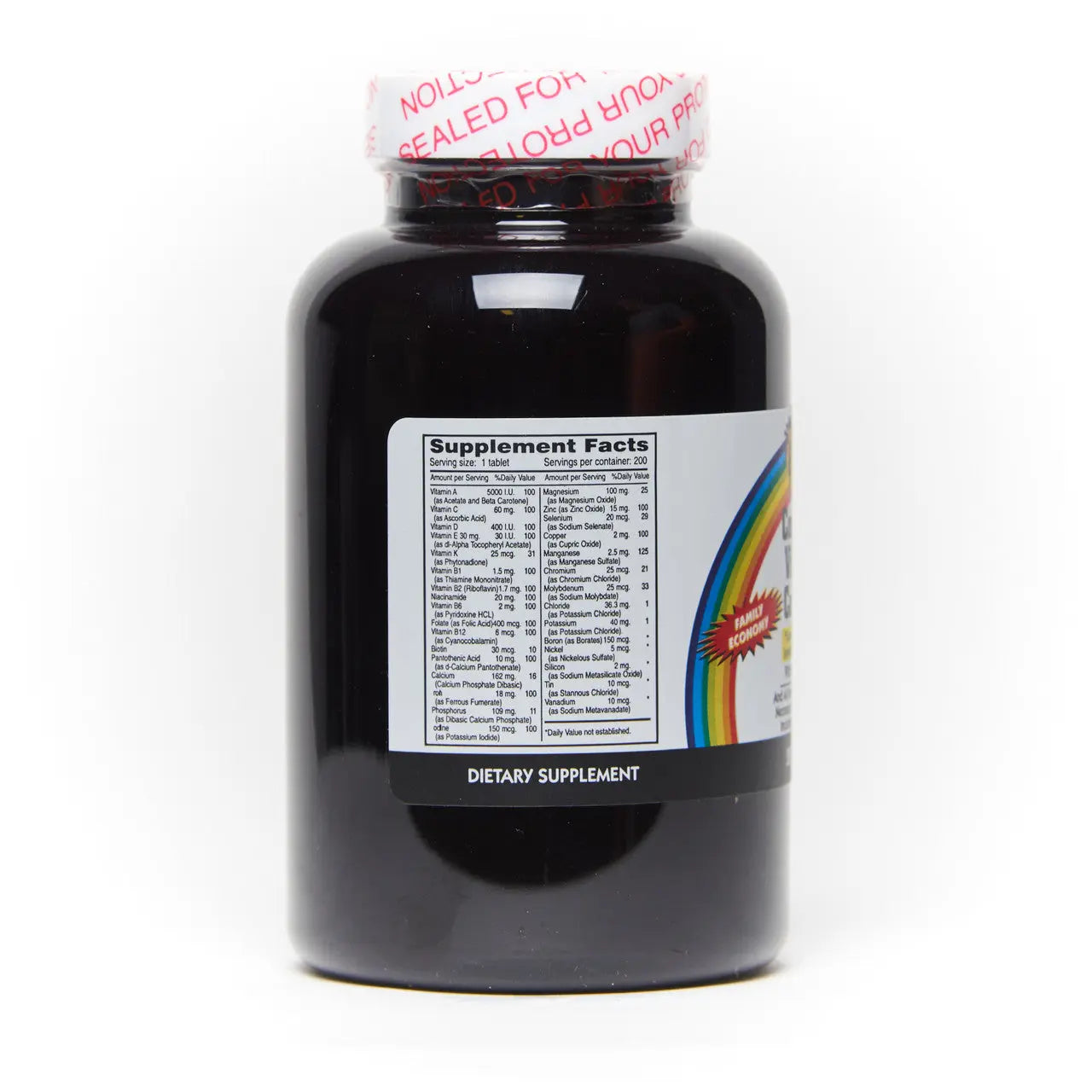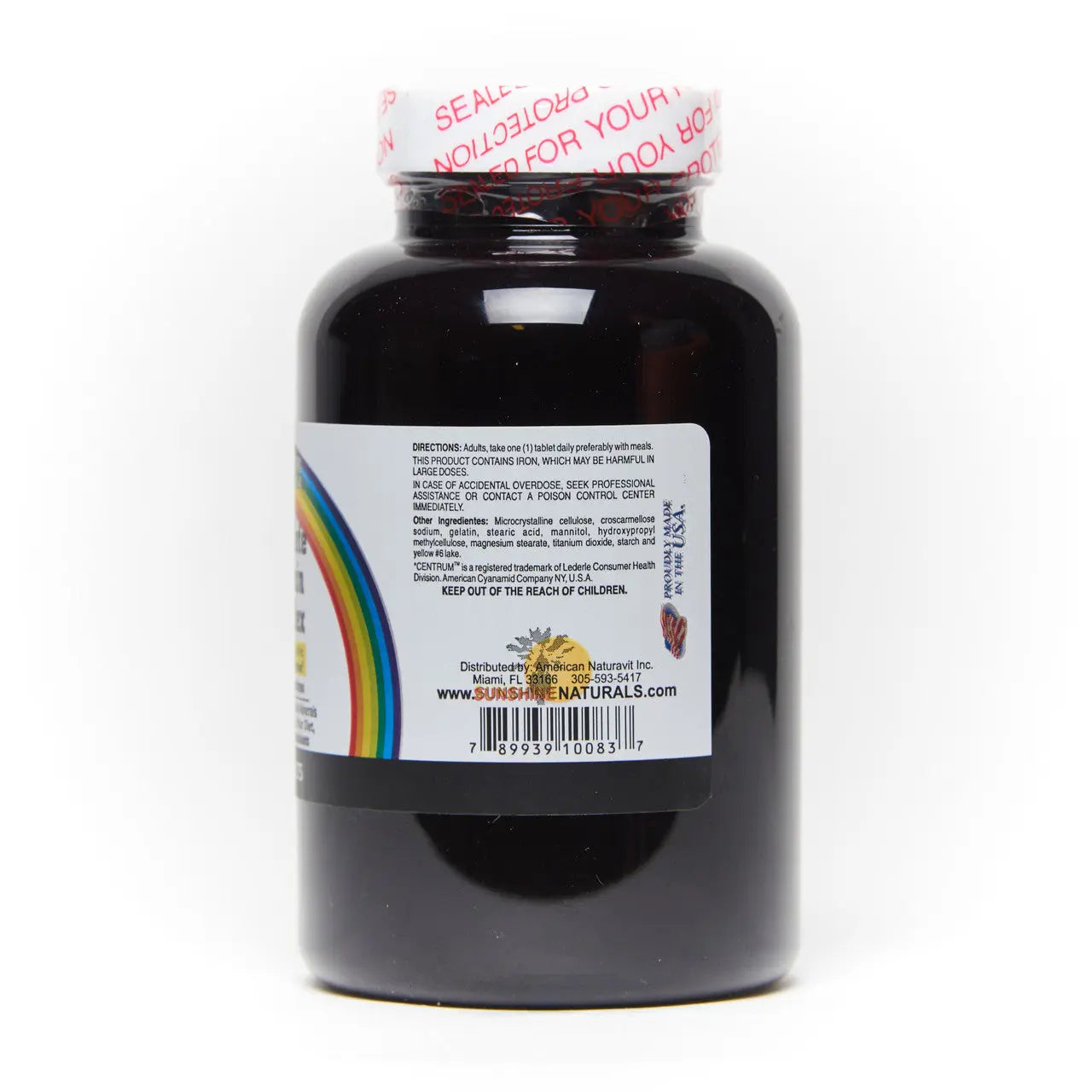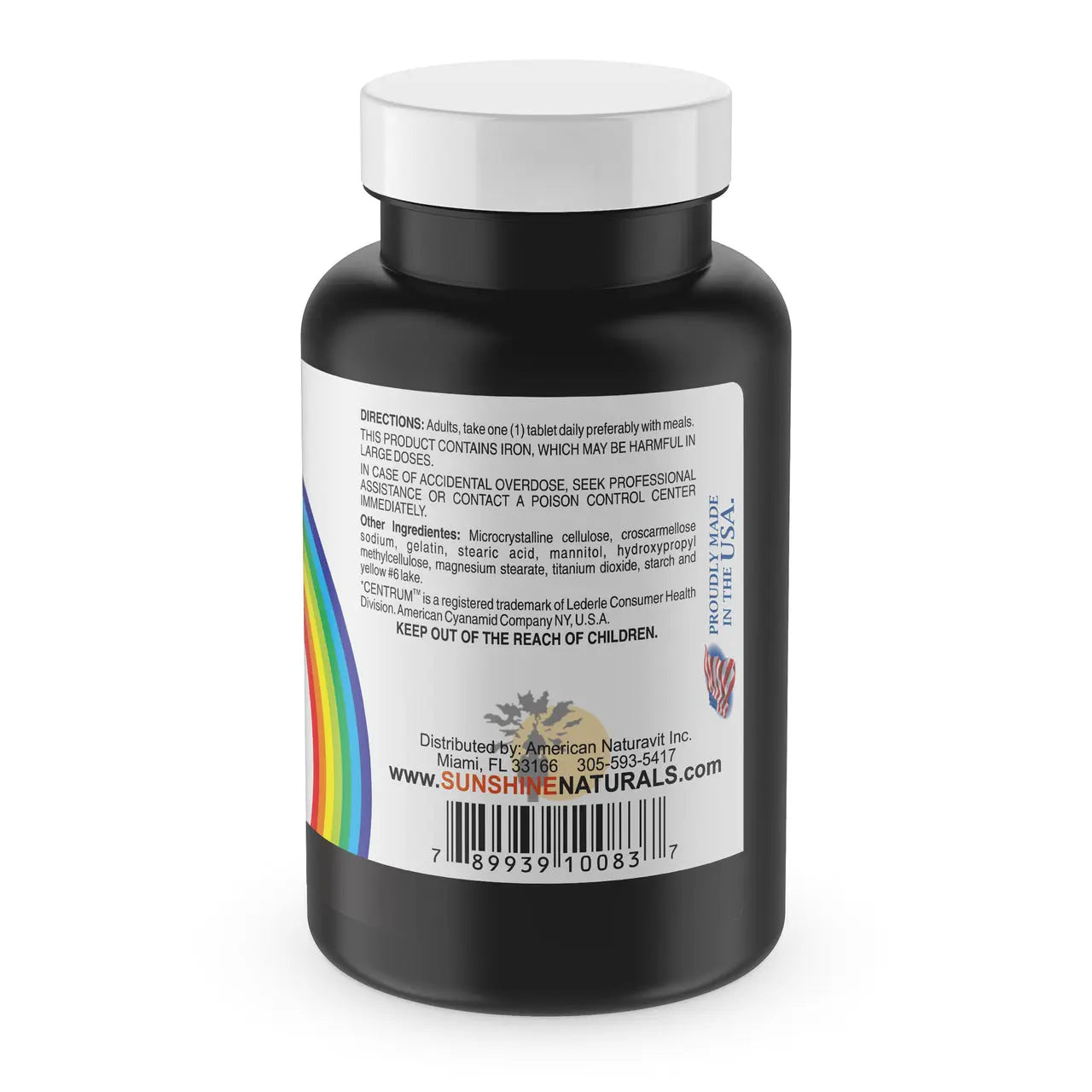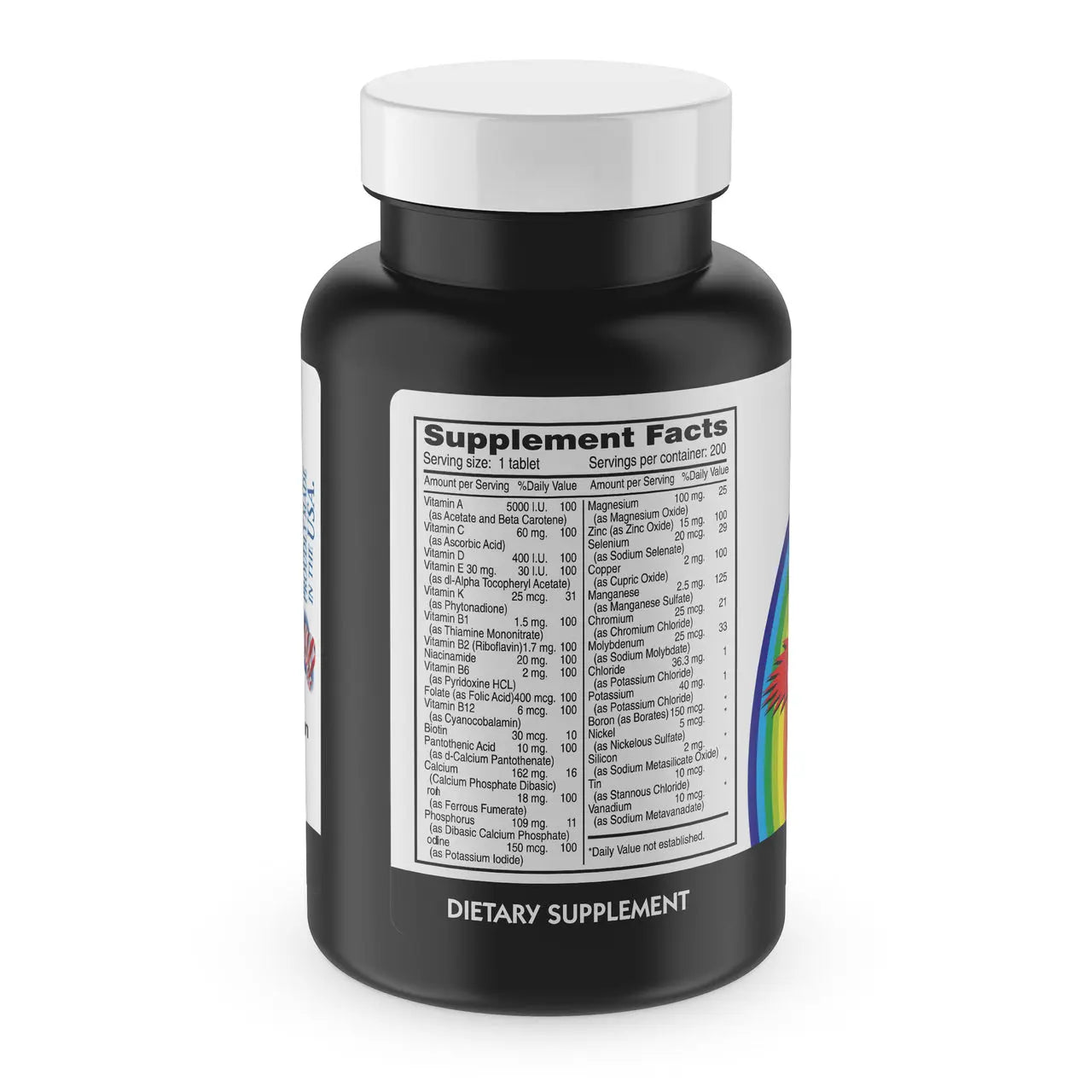 FREE SHIPPING on orders over $25 USD.

All orders over $25 qualify for FREE SHIPPING to a US address.

Use code SUNSHINE at checkout.

Hassle-Free 30 Day Returns

Returns are accepted within 30 days of the order ship date.